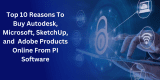 When it comes to purchasing software for design, engineering, architecture, or general computing, there are many options available in the market. However, PI ...
Microsoft is a global technology company that provides a range of software solutions, including the popular Windows operating system and Office Suite. Whether ...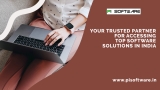 PI Software is not a design solution but rather a partner and authorized reseller for some of the most well-known companies in the industry, including ...